Outriggerpads now supply Ethafoam in a range of sizes to support customers using their Multi Mat Systems.
With the continued success of their Multi Mat range, Outriggerpads now supply Ethafoam to support customers when using this system.
You can now buy Ethafoam in, 1500, 1800 & 2000mm sheets. What does this foam do? We hear you ask, Charles Grizzle (Business Development Manager) Explains; 'When using any kind of outrigger pad, especially our Multi Mat System, it is advised that you set up on flat smooth ground. We know this is nearly impossible when working on busy construction sites, and that is where Ethafoam comes in.'
'It is always recommended that you pack up the ground you are working on to create a smooth, level surface. Ethafoam on top of this will give you the added assurance that your Outrigger pads will we able to do their job properly.'
This product will save so many crane operators valuable set up time, because after all, time is money!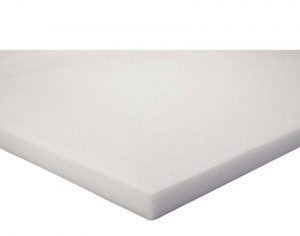 Want to find out more? You can get in touch via our email [email protected] or give us a call on 01952 671403 Or you can click HERE to see the full range.