Outriggerpads is further expanding its range of spreader plates for cranes, powered access and mobile plant.
The company has added three new products to its Premium range of pads, designed for the heavier end of the crane market. Manufactured from high-quality, heavy duty UHMW polyethylene, they are lighter than steel crane pads and retain their shape under extreme vertical pressure due to the material's 'muscle memory' properties. They are also water resistant and do not corrode or splinter.
The giant 2000 x 2000 x 100mm has a 250t load capacity, yet weighs less than 400kg. It features integrated steel bar handles for ease of lifting. The 1100 x 1100 x 40mm has a load capacity of up to 60t and weighs less than 47kg. The third new product is a circular 1200mm x 50mm pad, which is easier to manually handle. It has a load capacity of 65t and weighs less than 55kg.
Charles Grizzle, Business Development Manager at Outriggerpads, said: "Our product development programme is customer-led. We carefully listen to our clients, and introduce new or updated spreader plates to meet their needs. Globally, the heavy crane market continues to grow for us, as operators increasingly understand the efficiency and cost benefits to using UHMW polyethylene over more traditional crane pad materials."

On the powered access side, Outriggerpads has created a 'shoe pad' for the popular range of Hinowa Lightlift tracked booms. This pad fits snugly around the circular foot plate of each outrigger leg. Once fitted, they remain in situ, so do not need to be placed down and picked back up after each job. Attaching the pads to the feet in this way also minimises the risk of theft, or loss.
"Hinowa tracked booms are designed to work on terrain that is simply unsuitable for conventional rough terrain machines," said Charles. "It is therefore even more important that operators of these specialist booms use the correct outrigger pads, in order to spread the load on soft and uneven ground."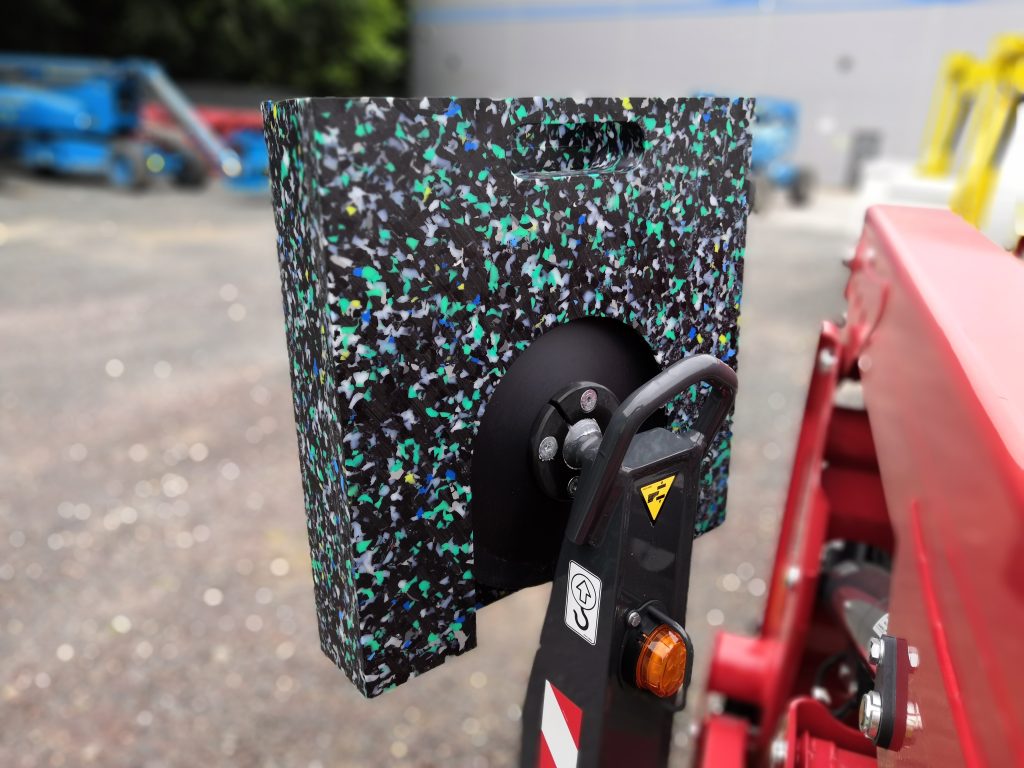 The company is continuing to innovate, and will launch an updated version of its steel bar handle pads in the last quarter of 2018. These pads have four integrated steel bar handles, for ease of lifting and handling. Outriggerpads is adding a corner bracket, making them stackable and enabling crane operators to lift the full set all in one go. This time-saving will improve productivity for crane operators. In addition, it is also launching a set of jacking and cribbing blocks for workshops.