Spreader plates that are typically found on construction sites are now finding their way into the glamorous worlds of fashion and football.
Spreader plates are normally used to support the stabilisers on construction and plant equipment such as mobile cranes and powered access platforms. However, event marketing specialist The Events Structure has found another use for them, recently deploying pads from Outriggerpads at Westfield London shopping centre.
The Manchester-based company placed the pads under a stylish upcycled shipping container that formed a part of L'Oreal's launch campaign for its Studio Pro hairstyling products. The pads spread the container's weight evenly and ensured there was no damage to the pavement.
Tom Daly, Project Manager for The Events Structure, said: "The pads worked really well for us at Westfield. They are lightweight, hard wearing, waterproof, easy to store and very easy to manoeuvre. They did a great job of protecting the paving outside the shopping centre and providing a safe base for the container."
The Events Structure is the UK's only single source provider of exhibition trailers, roadshow trucks, mobile promotion vehicles, shipping containers and inflatable structure displays. It has invested in EcoLift 400x400x40 spreader plates from Outriggerpads, which weigh just 6.3kg each but have a 12 tonne load capacity.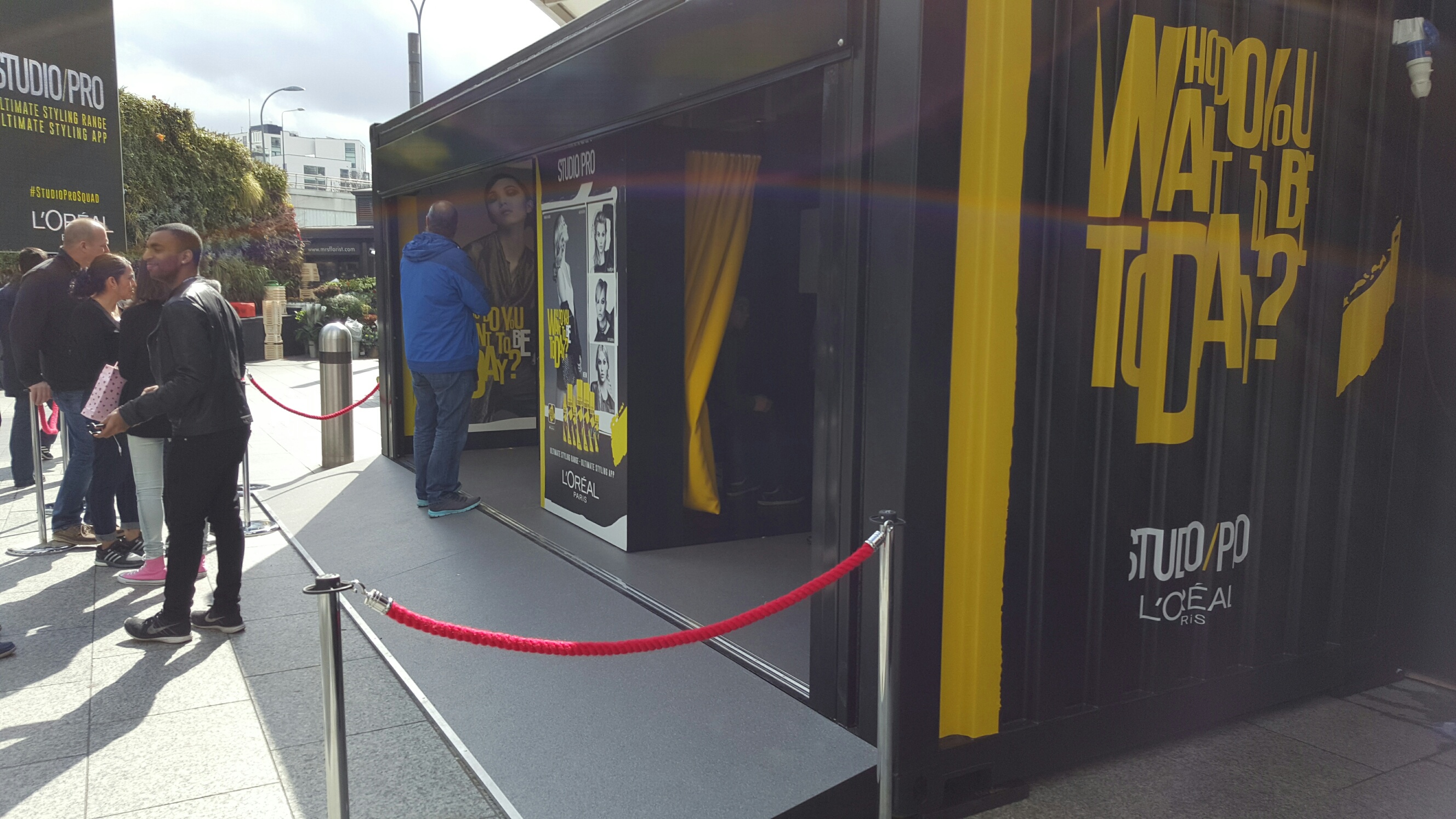 Manufactured from high density polyethylene (HDPE), the water and corrosive resistant pads hold their shape under extreme vertical pressure and can adapt to the contours of the terrain. They are also a lighter weight than many equivalent pads made of metal or wood.
Following its success with the L'Oreal campaign, The Events Structure is supplying four of its experiential shipping containers – with spreader plates – to MasterCard. The upcycled containers will be in Milan for an event to celebrate the Champions League final, for which MasterCard is one of the sponsors.
"Increasingly our clients request a solution that doesn't impact flooring or paved areas," added Tom. "These pads are incredibly easy to ship and we have every confidence that they will do a great job for us in Italy."