Outriggerpads is the UK's leading supplier of high performance polyethylene spreader plates, outrigger pads, crane mats, ground mats and jack pads.

Our lightweight and easy to handle pads combine strength and durability, spreading the pressure of equipment stabilisers and outrigger legs on any terrain where load bearing capacity is an issue. For example, on soft ground these pads help prevent the stabilisers sinking into the soil, which can cause the equipment to tip. This issue is gaining increased recognition thanks to initiatives such as the 'Spread the Load' campaign by IPAF, the International Powered Access Federation.
Our pads are widely used by operators of cranes and powered access platforms, plant hire companies as well as knuckle boom crane installers. Other sectors where we have satisfied customers include emergency services, events management, facilities management, telecommunications, temporary buildings, utilities contractors, and vehicle recovery firms.
We offer a comprehensive range of products for these applications, with vertical load bearing capacities from 5 to 300 tonnes, and prices to suit all budgets. Made from high performance polyethylene, our pads won't splinter or corrode and have a very high resistance to vertical pressure. Coupled with the fact that it is waterproof, this significantly extends the products' working lives compared to pads made of wood or metal. The material also cleverly adapts to the contours of uneven terrain - but will spring back to its original shape after use. Our solutions include:
Not sure which is the right product for you? Use our handy outrigger pads calculator!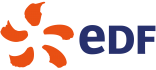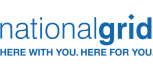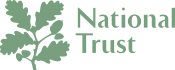 Technical support and advice
Respected crane industry veteran Bill Green founded a company called PLC Sales in 2002 with a view to bringing higher quality, better value and more choice to the spreader plate market. With an emphasis on technical support and friendly, expert customer service, PLC Sales became the supplier of choice for many utility companies, construction/facilities maintenance contractors and plant hire businesses. After years of successful growth, in 2013 Bill sold PLC Sales to Independent Parts and Service Ltd (IPS), the award-winning independent supplier of replacement parts for access platforms.
Under its new name, Outriggerpads, the business operates from headquarters in Telford, Shropshire, serving customers through a global network of resellers to supply our products worldwide including Europe, Australasia, Africa, the Middle East and South-East Asia.
We're still problem solving
We're constantly working on new ways to create solutions and helping our customers to problem-solve, introducing new products such as our Hi-Pro pads with an integrated non-marking rubber base, which are ideal for use on high value flooring; and our Hi-Viz range of high visibility spreader plates.
Bill Green's core ideals of value, choice and quality continue to drive our business today. So whatever spreader plates your business needs, Outriggerpads has the right solution.
Outriggerpads is part of Independent Parts & Service Ltd (IPS), an award-winning global spare parts business offering OEM and fast-moving after-market parts for powered access platforms and material lifting equipment.