At Outriggerpads, we stand behind our products. We are confident that our Premium pad range will stand the test of time - which is why each one comes with a Lifetime Warranty. It's very simple: If one of our Premium pads breaks, we'll replace it!

Manufactured from high performance polyethylene our range of outrigger pads and crane mats are resistant to water, oil and chemicals. This means that, unlike traditional wooden or steel pads, they won't splinter or corrode. They're also incredibly tough and durable, withstanding intense vertical pressures and adapting to the terrain.
How to activate your Outrigger Pad Warranty
Your Lifetime Warranty will automatically activate from the date the product is purchased. Your Warranty reference is the same as your invoice number.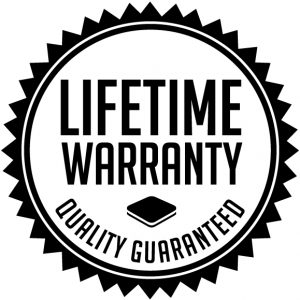 What does the Lifetime Warranty cover?
The Lifetime Warranty will cover breaking or cracking due to defects in material or workmanship subject to the conditions and exclusions described below.
Outriggerpads will repair or replace a defective product without charge for parts or labour. Any repairs must be carried out by an approved Outriggerpads service centre.
Alternatively, Outriggerpads may choose not to repair or replace and provide a refund equal to the original purchase price or offer a credit to be used towards the purchase of further Outriggerpads products.
What is not covered by the Warranty
This Lifetime Warranty excludes any problem that is caused by:
Damage due to extreme weather conditions.
Damage not resulting from defects in material or workmanship.
Defects caused by customer modifications.
Damage due to misuse such as bridging voids, overloading, neglect, accidents, abrasion, normal wear and tear, scratches or transport damage.
To Make a Warranty Claim
To make a warranty claim you should call Outriggerpads on +44 (0)1952 671403 or email us [email protected] listing the problem and providing photographic evidence of the defect. We will work with you to identify the problem and the appropriate solution.
You may be asked to return the defective product back to Outriggerpads or your retailer for inspection and fault verification. The return freight cost will be covered under our standard terms if claimed within 12 months of the date of purchase. After the 12 month period has ended, it is the customers responsibility to cover the return freight cost. Your outrigger pad will still be replaced free of charge if found to be defective under our trems, and we will cover any appropriate freight costs for the replacement pad.
Additional Warranty Conditions
The warranty provided is limited to the value of the product
Manufacturing specifications are subject to change without notice
We ask that you inspect your product immediately after each use
Disclaimer of Liability
OUTRIGGERPADS SOLE LIABILITY TO ANY PURCHASER IS LIMITED TO THE CONDITIONS ABOVE AND IN NO EVENT WILL BE RESPONSIBLE FOR ANY LOST SALES, PROFITS OR ANY OTHER CONSEQUENTIAL LOSSES INCLUDING DAMAGE TO A PURCHASERS VEHICLE, EQUIPMENT AND TO ANY OTHER PERSON OR PROPERTY.