Scientists at a renowned Antarctic research facility are using spreader plates designed for the construction industry to stay one step ahead of the snow.
Outrigger pads – also known as spreader plates – are commonly inserted under the hydraulic stabilisers of mobile cranes, powered access and other plant equipment, to help disperse ground pressure and improve stability. They are now also supporting researchers for the British Antarctic Survey (BAS), in the Halley VI Research Station.
Halley VI is the first fully re-locatable research station in the world. The state-of-the-art facility is segmented into eight modules raised on hydraulic legs. These legs can be individually raised to overcome the accumulation of snow, preventing the station from being buried. The legs are all fitted with giant skis, so the team can tow each module using a bulldozer, enabling Halley VI to be relocated as required. Snow levels rise by over 1 metre every year and the sun does not rise above the horizon for 105 days during winter. Temperatures drop to -56C and the site can be buffeted by winds in excess of 100 mph.
UK company Outriggerpads rose to the challenge of supporting Halley VI by creating a bespoke product specifically designed for the research station. The 1200mm x1000mm x40mm pads weigh only 46kg each, making them easy to manually position, yet have a 30,000kg load-bearing capacity. BAS took delivery of the pads – each also stamped with a unique ID number – earlier this year.
Manufactured from UHMW polyethylene, the material does not splinter and has a very high resistance to vertical pressure, meaning the pads adapt to the contours of uneven terrain while still retaining their shape. The material is also completely waterproof which significantly extends the products' working lives compared to spreader plates made of wood or metal.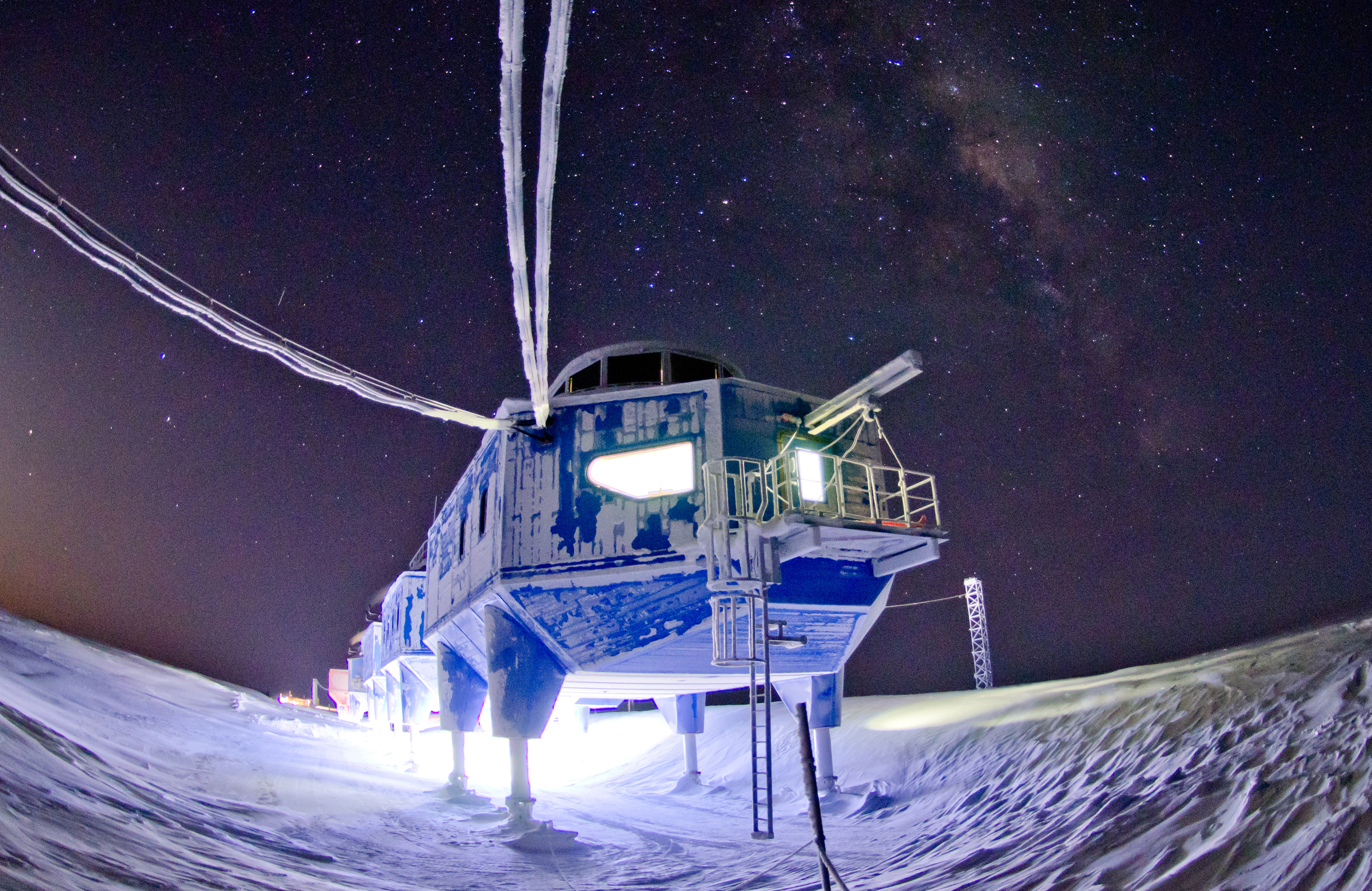 Science at Halley VI provides vital information for better global understanding of ozone depletion, polar atmospheric chemistry, sea-level rise and climate change. Halley VI is the most southerly research station operated by BAS. It houses up to 52 people in peak summer (December to February) and a core team of 16 during the long winter, when the base is completely cut off from the rest of the world. The station is located 10,000 miles from the UK on the 150 metre thick floating Brunt Ice Shelf, which moves 400 metres per annum towards the sea.
Outriggerpads offers a wide range of UHMWPE products with vertical load bearing capacities from 5 to 350 tonnes. They are suitable for cranes, powered access and other mobile plant such as concrete pumps.