Independent crane hire specialist Berry Cranes is the first customer for a new, lightweight crane mat from Outriggerpads.
The family-run company, based in Towcester, Northamptonshire, is the first crane hire company in the UK to offer its customers the new 1.5m x 1.5m spreader plates. Manufactured from high density polyethylene (HDPE), making them highly durable. The material is resistant to water, oil and chemicals – and unlike metal or wooden spreader plates – there's no risk of corrosion or splintering. Outriggerpads is the first UK company to stock polyethylene pads of this size.
The unique design of the spreader plates incorporates four metal bars to facilitate lifting hooks. Weighing 214kg each, they are considerably lighter than the equivalent sized steel pads, but have a greater load bearing capability.
"The integrated lifting bars make the pads quick and easy to position. We were also impressed with the light weight, the load-bearing capabilities and the longer working life compared to steel mats."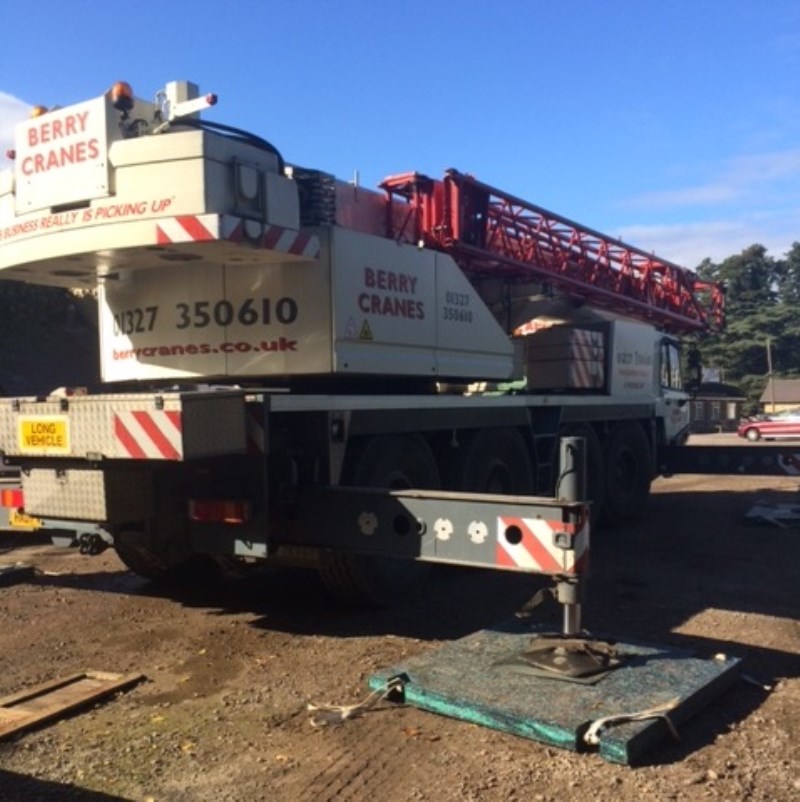 Neil Berry, managing director of Berry Cranes, said: "We are proud to be the first hire company in the UK to invest in this new type of crane mat.
Founded by Neil Berry in 2000, Berry Cranes has rapidly grown and now has a hire fleet of 10 modern mobile cranes – both truck-mounted and all-terrain – ranging up to 100t lifting capacity.
Outriggerpads is the UK's leading supplier of polyethylene outrigger pads, spreader plates and crane mats. Its lightweight, easy-to-handle pads have been providing stable support to the crane hire, oil and gas, utilities and powered access rental industries for more than 20 years. For further details on the new 1.5m HDPE crane mats click here.