A commercial building maintenance and cleaning specialist is the first UK company to use new safety equipment for powered access platforms.
High Access has invested in some Hi Viz spreader plates, which are designed to alert pedestrians passing close to powered access equipment to the potential trip hazard of outrigger pads.
Outrigger pads – also known as spreader plates – are widely used by operators of cranes, powered access and other mobile plant such as concrete pumps. They spread the pressure of a machine's stabilisers or outriggers on any terrain where load bearing capacity is an issue. Without their use, outriggers can puncture the ground, causing a serious accident if the equipment topples over.
High Access has already used the Hi Viz pads on several contracts, including working in a pedestrianised high street including The Avenue at Spinningfields, Market Street and St Ann's Square in Manchester, as well as St Ann's Shopping Centre in Harrow and Mann Island in Liverpool.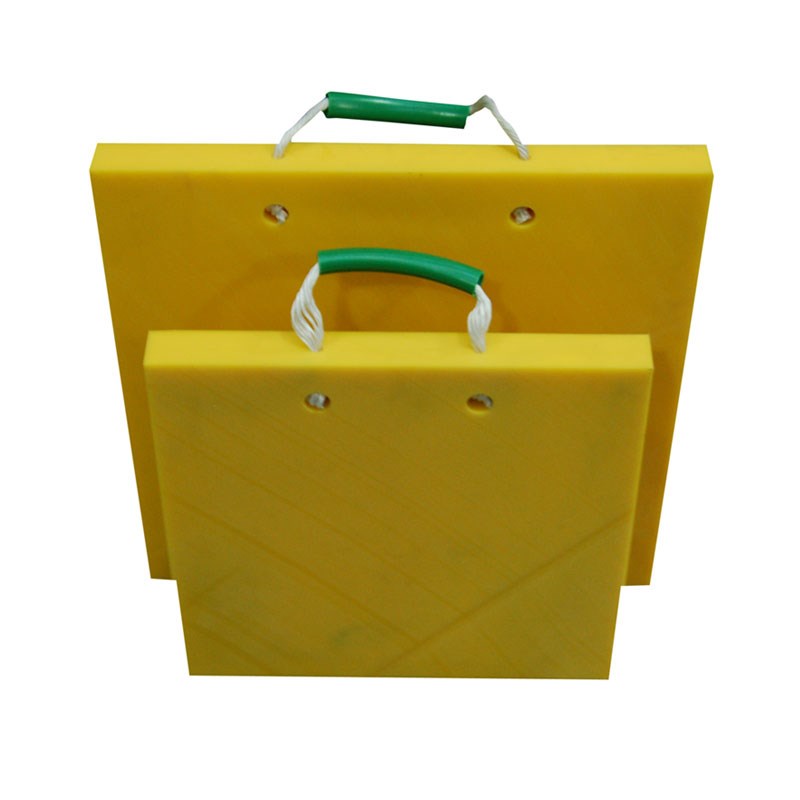 Adam Bethell of High Access said: "Safety is at the core of our business and that means safeguarding people on the ground as well as our employees in the air.
"We always mark off the space around a platform or vehicle using cones, but you still get the odd member of the public who walks into that area. The Hi Viz pads enhance our abilityto flag up the trip hazard and help to divert pedestrians completely around the site, rather than through it."
The Hi Viz spreader plates are our latest innovation in outrigger pads. We sell a wide range of products, with vertical load bearing capacities from 5 to 350 tonnes. All are manufactured from extremely durable ultra-high molecular weight polyethylene (UHMWPE), guaranteeing a long working life. Made of plastic rather than metal, they eliminate the potential of theft for scrap.
UHMWPE does not splinter and has a very high resistance to vertical pressure. Coupled with the fact that it is waterproof, this significantly extends the products' working lives compared to pads made of wood or metal. The material also cleverly adapts to the contours of uneven terrain – but will spring back to its original shape after use.
High Access provides comprehensive high level maintenance and cleaning services to the commercial property sector. It owns a very modern fleet of access equipment, helping it to deliver core services including gutter maintenance and relining; roof repairs; cladding refurbishment and encapsulation; facade cleaning and pest control. Based in Manchester, it also has offices in London. Customers include Manchester City Council, GVA Grimley, Savills and Deloitte.