Outriggerpads is launching a new heavy duty ground protection mat aimed at the plant hire, events and construction industries.
Ground mats protect concrete, turf and paved areas from the damage caused by mobile cranes, access platforms, construction equipment and other heavy vehicles. They also help prevent machines from losing traction or getting bogged down. Applications include construction, landscaping, utilities, estates management and outdoor events.
Charles Grizzle, Business Development Co-ordinator for Outriggerpads, said: "We developed the ground mat in response to demand from our customer base, as a complementary product to our spreader plates.
"We've worked hard to deliver a product that is extremely durable, has great load bearing capabilities and provides a superior grip. It is also lightweight, portable, and easy to link together, making it ideal for creating temporary roads or even a parking area."
Manufactured from high density polyethylene (HDPE), they are highly durable as they are resistant to water, oil and chemicals; and there is no chance of corrosion or splintering. A standard steel connector easily joins the mats together to form a temporary roadway, while a four-way link bar is also available for creating a large surface area such as for parking.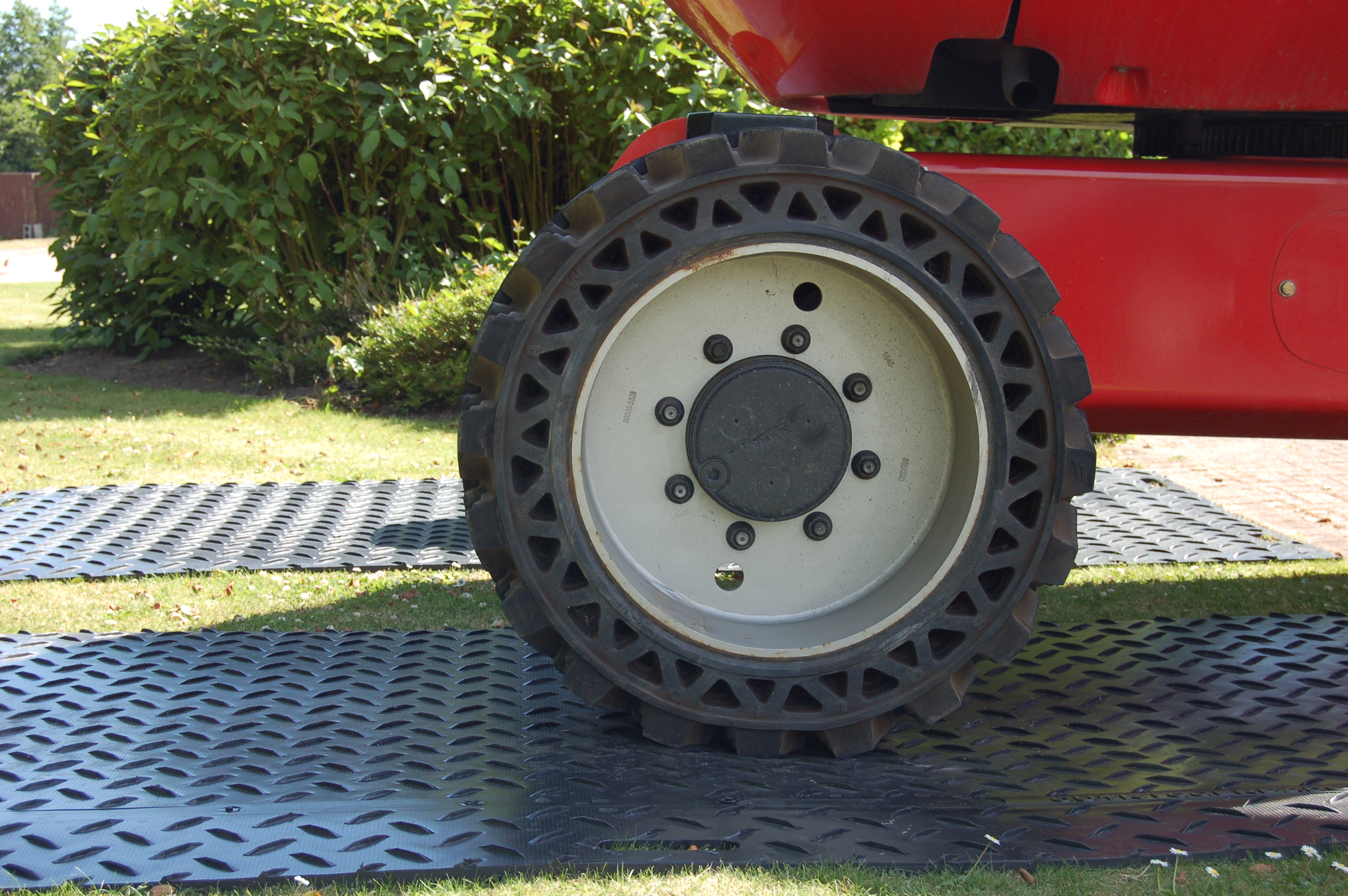 Outriggerpads offers two sizes of ground mat. The 1.8m x 0.9m product is designed to accommodate most access platforms, mini-excavators and similar-sized plant equipment. Featuring integrated handles and weighing just 24kg, it is light enough for one person to safely lift and position.
The heavy-duty 2.88m x 1.44m pad is suitable for big booms and scissors, as well as cranes and excavators. . It can withstand extreme vertical pressures, with load-bearing capabilities of 12 to 65 tonnes, depending on terrain. This pad weighs 65kg and, features six handles, making it easy for two people to carry it and put it in place.
The mats have a non-slip 8mm extruded finish on both sides, meaning they grip the ground as well as providing a superior grip for machine tyres or tracks.