Outriggerpads will officially launch its new stabiliser and jack pad for motorhomes at the Caravan, Camping & Motorhome Show 2018.
The Eco Lift motorhome and caravan stabiliser jack pad is specifically designed for use on grass or soft ground. They sit under the jack legs, helping to spread the ground pressure and improve stability.
Charles Grizzle, Business Development Manager for Outriggerpads, said: "With our temperamental British weather, ground conditions can very rapidly change. Our Eco Lift pads can take the strain, providing an extra level of confidence that your caravan, RV or motorhome will remain stable."
The large surface area of the Eco Lift jack pad helps to diffuse the ground pressure of the jack legs, in order to prevent subsidence. Each pad is made from high density polyethylene (HDPE), meaning it is extremely lightweight and doesn't take up much room. Fitted with a rope handle, they are easy to carry and position. HDPE pads hold their shape under extreme vertical pressure and can adapt to the contours of the terrain. They are also water and corrosion-resistant.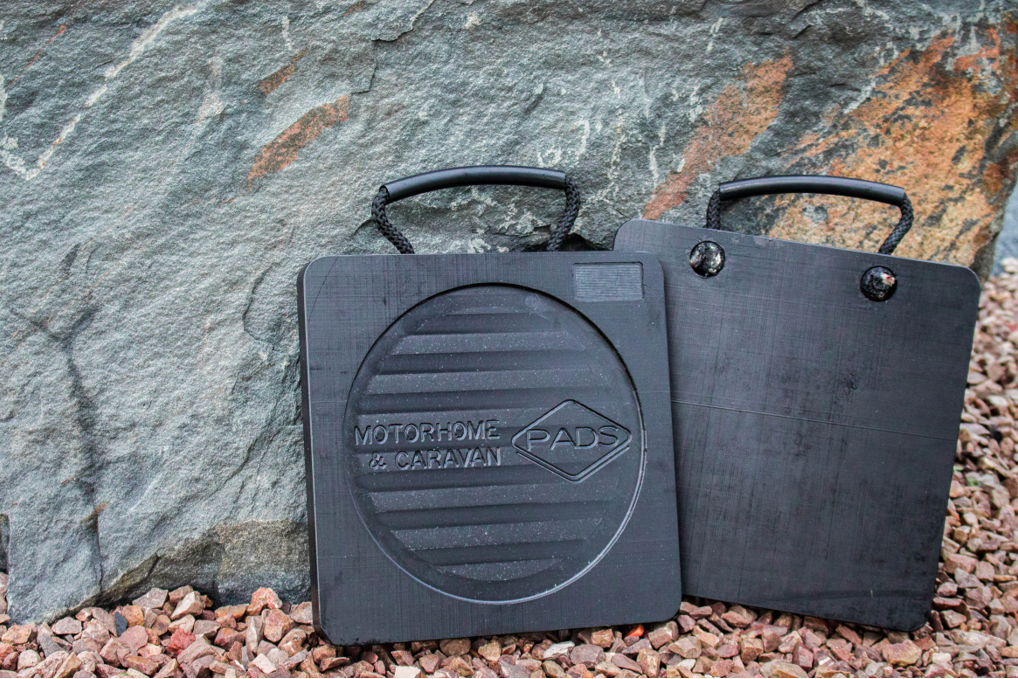 The standard black pad measures 300mm x 300mm x 25mm, and features a recess to house the stabiliser foot. It weighs just 1.9kg and has a 4-tonne load capacity. Options include a thicker 30mm pad for heavier loads, or upgrading the colour to high-visibility yellow, which helps to alert pedestrians to any potential trip hazard and makes the pads easier to locate.
The Camping, Caravan and Motorhome Show 2018 takes place from 20th-25th February at Birmingham NEC. Visit Outriggerpads on Stand 1426.