Great news our brand new website has now launched!
Outriggerpads is the UK's leading supplier of high quality spreader plates, outrigger pads and mats. These products are widely used by operators of cranes, powered access platforms and other mobile plant such as concrete pumps.
The new website now contains the entire product range, including innovations such as the Hi-Viz high visibility spreader plates. These are made of the same high quality UHMW polyethylene material, but are coloured a fluorescent yellow. They are designed to alert pedestrians or contractors working nearby to powered access equipment to the potential trip hazard of outrigger pads.
Another pioneering product now included on the website is Hi-Pro pads which have an integrated non-marking rubber base. These are ideal for use on high value floors in hotels, shopping centres, stately homes and similar venues preventing scuffs and scratches. The top surface is made of extremely durable ultra-high molecular weight polyethylene (UHMWPE), guaranteeing a long working life.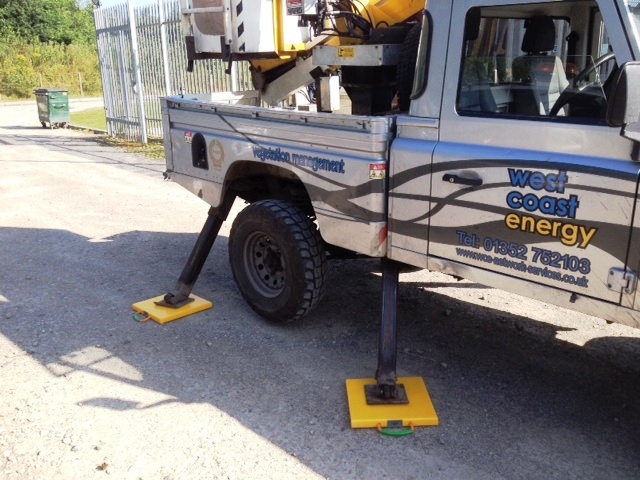 UHMW polyethylene does not splinter and has a very high resistance to vertical pressure. Coupled with the fact that it is waterproof, this significantly extendsthe products' working lives compared to pads made of wood or metal. The material also cleverly adapts to the contours of uneven terrain – but will spring back to its original shape after use.
Outriggerpads offer a comprehensive range with vertical load bearing capacities from 5 to 350 tonnes, and prices to suit all budgets. All products including descriptions, images and full specifications are now available on the new website, with additional features such as online ordering coming soon.
In 2013 the company – formerly known as PLC Sales – became part of IAPS Group, the UK's largest full-service distributor of powered access platforms. It underwent a rebrand to Outriggerpads and our new website is part of a wider investment in sales and marketing. We currently supply spreader plates and mats to customers in the UK, mainland Europe, Africa, Australasia, the Middle East and South-East Asia.