Customers at Bryn Thomas Cranes Ltd are benefiting from the introduction of new crane mats.
Based in Flint in North Wales, with depots in Manchester, Durham and Scunthorpe, the company supplies mobile cranes and mobile tower cranes of up to 500t lift capacity to a range of blue chip clients. After years of using wooden crane mats with its mobile cranes, Bryn Thomas decided to invest in Multi Mats from Outriggerpads.
Multi Mat is designed to support the heaviest of loads, making it an ideal solution for large scale crane lifting. The modular system provides flexibility to use in various configurations. Manufactured from high quality UHMW polyethylene, it is lightweight, easy to assemble and highly durable. The 1500x500x50mm Multi Mats weigh just 36kg each, and can be configured for cranes ranging from 75 to 110 tonnes.
Dylan Thomas of Bryn Thomas Cranes said: "Aluminium mats are prohibitively expensive, while wooden mats split or break quite often and constantly need replacing.
"The Multi Mats from Outriggerpads are a great alternative. They are durable, lightweight\and very easy to handle, with excellent load bearing capabilities. The clearly defined load bearing capabilities of each configuration makes them a very easy sell to our customer base. In fact we've had nothing but positive feedback."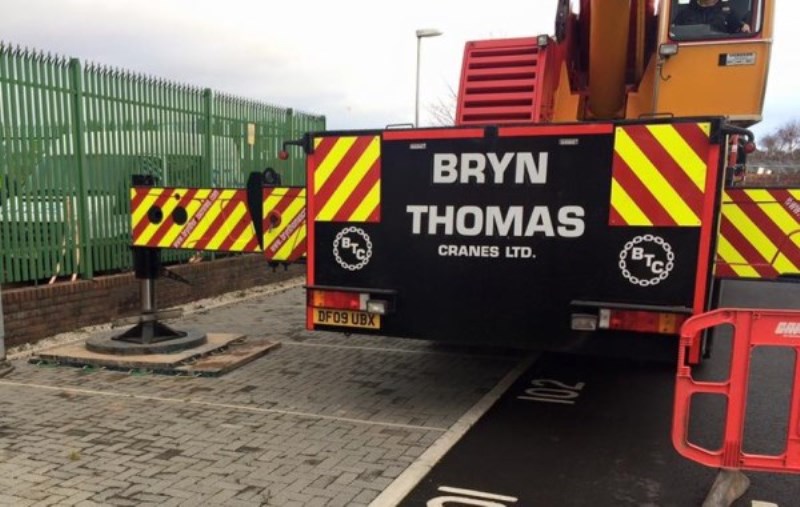 UHMW polyethylene is resistant to water, oil and chemicals – and unlike wooden or some metal spreader plates – there's no risk of corrosion or splintering. The material also cleverly adapts to the contours of uneven terrain – but will spring back to its original shape after use.
Outriggerpads is the UK's leading supplier of polyethylene outrigger pads, spreader plates and crane mats. Its lightweight, easy-to-handle pads have been providing stable support to the crane hire, oil and gas, utilities and powered access rental industries for more than 20 years.