500x500x40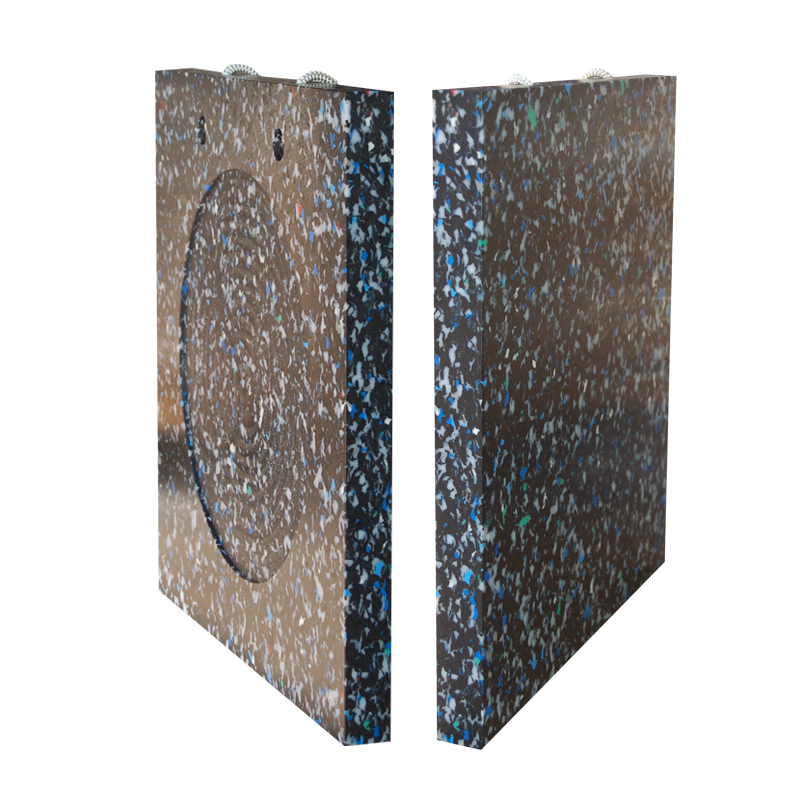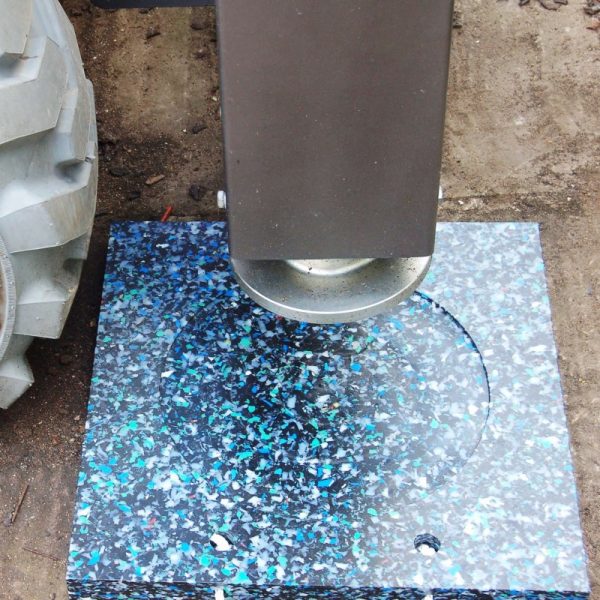 Outriggerpads
Shropshire House
Hortonwood 1
Telford
Shropshire
TF1 7GN
Tel: +44 (0)1952 671403
Fax: +44 (0)1952 671471
Email: sales@outriggerpads.co.uk
500x500x40
Available to purchase online
Buy Now
IP-57724
Recessed Outrigger Pad
Features include:
350mm x 8mm machined indentation that helps contain the foot
Made from the same extremely high quality, heavy duty UHMW polyethylene as our premium pads
Offers protection against water, corrosion and splintering
Light and easy to handle as well as retains its shape under extreme vertical pressure due to the in-built memory technology making them virtually indestructible
Single pad only. Image demonstrates both sides of the pad – recess and base
Available in other sizes. Get up to 12% discount when you buy online.

To make an enquiry about our pads or to get a quotation call us on
01952 671403
or
contact us
via email
Additional information
| | |
| --- | --- |
| Dimensions (mm) | |
| Load Capacity (tonnes) | |
| Weight (kgs) | |
| Product Code | |
| Recess | 350mm x 4mm |
Material Specification
Material Specification
ISO-LEN 500
Test Method
Density of homogeneously moulded material
0.951 g/cm³
DIN 53479
Molecular weight
ca. 0.6
/
Mechanical Properties
Tensile strength
28 N/mm²
DIN 53455
Breaking strength+23ºC
38 N/mm²
DIN 53455
Elongation @ break +23ºC
 >600
DIN 53455
Torsional stiffness +23ºC
350 N/mm²
DIN 53477
Torsional stiffness -40C
700 N/mm²
DIN 53477
Ball indention hardness 30 sec.
 46 N/mm²
DIN 53456
Shore hardness D
 64
DIN 53505
Notched impact strength (15º angle)
 >30 o. Br. mj/mm²
DIN 53453
 Abrasion
 250-350%
 Slurry Test
 Melting point
 133ºC
 polarising microscope
 Thermical coefficient of linear expansion 23-80ºC
 1.7-2.5 x 10⁻⁴ / K ºC⁻¹ 1/K
 DIN 52328
 Thermal conductivity @ 23ºC
 0.40 W/ºC x m
 DIN 52612
 Dimensional stability under heat
 80ºC
 DIN 53461 / ISO/R 75
Electric Properties
Volume resistance
 >10¹⁷ W x cm
 DIN 53482
Surface resistance
 >10¹⁴ W
 DIN 53482
Dielectric strength
 150 KV / cm
 DIN 53481
**The above specifications apply to all Premium Outrigger Pads**
---
Product Information
Product Dimensions (mm):

500 x 500 x 40

Product Load Capacity (tonnes):

15.00

Product Weight (kgs):

10.00

Product Product Code:

IP-57724

Recess:

350mm x 4mm
Material Specification
Material Specification
ISO - Dens @ 500
DIN No.
Density
.981g/cm3
53479
Molecular weight
ca 6.0
/
Tensile strength
28 N/mm2
53455
Breaking strength
38 N/mm2
53455
Modulus of elasticity
1350 N/mm2
53455
Torsional stiffness +23C
350 N/mm2
53477
Torsional stiffness -40C
700 N/mm2
53477
Shore hardness D
64
53505
**The above specifications apply to all outrigger pads**